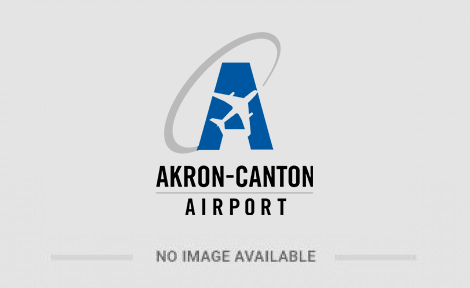 Green, Ohio – Improving customer experience, keeping operating costs low and improving airfield efficiency are at the heart of the recently approved Akron-Canton Airport (CAK) master plan; a 240 million dollar, 20-year blueprint guiding capital investments and improvements at CAK. Today, the airport hosted more than 50 local, state, and federal officials and community leaders to reveal major projects and upgrades that will keep the airport positioned for future opportunities and keep travelers happy.
"Our master plan began with three vital commitments- customer experience, low costs and airfield efficiency," said President and CEO, Rick McQueen. "Some projects, which are currently underway, are necessary regardless of passenger demand. The parking lot enhancements, improved ticket wing and gate replacement projects update important customer touch points, and provide a more relaxing experience. Other projects like additional gates and building a parking structure could be triggered by activity levels in the future. Our plan is flexible, sustainable and positions us for the future. "
Approved by the Federal Aviation Administration (FAA) in 2015, CAK's master plan provides short and long-term development guidance for the airport. Short-term projects (currently underway) include the ticket wing expansion, parking lot improvements (commercial lane, LED lighting, covered premium parking and new exit/ entrance plazas), a redesign of the entrance road (reconfiguring and widening the loop around the front of the terminal), and a new tension fabric canopy covering the baggage make-up area. Plus, the gate replacement project is currently under design. Construction is slated for 2017-2019. Longer term projects include airfield/ taxiway improvements, an inline baggage security system, additional aircraft gates, general aviation land development and a parking structure.
The airport partnered with CHA Consulting, Environmental Design Group and others to lead the airport master plan. The study cost $1.8 million, took two years to complete, and analyzed the airfield, terminal building, cargo facilities, general aviation parking and access, land use, and environmental features.
To read more about the Akron-Canton Airport's completed master plan visit http://www.akroncantonairport.com/about/master-plan.
About Akron-Canton Airport
What makes Akron-Canton Airport a better way to go? Affordable fares and a airport relaxing experience. Sign up for CAK FareAware® to find the best fares aboard Allegiant Air, American Airlines, Delta Air Lines, United Airlines and Southwest Airlines from CAK. For more information and to engage with the airport visit akroncantonairport.com, Facebook or Twitter. Akron-Canton Airport, a better way to go. ®
###