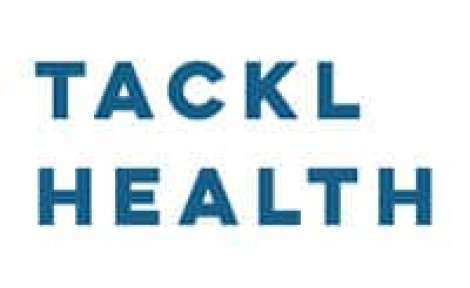 GREEN, OH - TACKL Health will begin offering COVID-19 PCR, antigen and antibody testing at Akron-Canton Airport (CAK) starting May 5, 2021.
"As travel demand increases, we look forward to assisting travelers in securing the proper test results needed before entering some travel destinations," said Ren Camacho, CAK President and CEO. "While current offerings focus on COVID-19, creating a permanent health and wellness clinic at the airport is just an additional way we are working to help our passengers save time and stay well."
Plans for a post-COVID-19 world include pivoting to a traveler health and wellness clinic, offering medical checks along with providing services like flu shots and relief from common ailments like an upset stomach.
Current testing includes:
PCR Test ($125)
Rapid PCR Test ($275)
Rapid Antigen Test ($75)
Rapid Antibody Test ($65)
Full payment is required at the time of testing and may be eligible for reimbursement by the patient's insurance provider.
All tests are administered by trained, licensed healthcare professionals. All tests are offered to the public. No appointment is needed, and short-term parking will be validated for up to one hour.
​CAK is TACKL Health's fourth airport location. Other locations include Cleveland, Pittsburgh and Grand Rapids.
Hours of operation are 6am-8pm, seven days a week. The testing center is located near the south end of baggage claim, at door 6.
TACKL Health's onsite testing service is part of CAK's greater healthy travel initiative which includes other enhanced efforts including: implementation of microSURE (TM) all-purpose cleaner and disinfectant spray, nanoSeptic self-cleaning surfaces on all high-touch areas and TSA bins, and UV light filtration for air quality. Learn more about CAK's enhanced health and wellness measures here.
###
About Akron-Canton Airport
The Akron-Canton Airport (CAK) connects travelers to the world through nonstop and easy, one-stop flights. As Northeast Ohio's preferred airport, CAK ensures the health and well-being of passengers while providing an easy, convenient airport experience. Keep up to date on all things CAK at akroncantonairport.com, Facebook or Twitter.
As Ohio's first airport to receive accreditation under the Airports Council International (ACI) Airport Health Accreditation program, CAK has proven its commitment to customers by implementing cutting-edge practices and emerging technologies to ensure a clean environment for all at the airport. Learn more about CAK's health and safety procedures here.
Akron-Canton Airport, a better way to go.