Posted on July 9, 2014 by
in
Customers
Top 10 reasons CAK is family-friendly: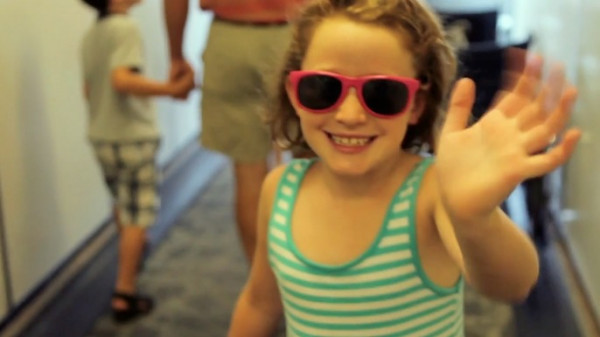 Let's face it. Travel can be stressful, especially if you have little ones in tow. My kids are now old enough to wonder the concourse on their own…maybe even travel by themselves to visit relatives (13 and 11)… but I remember very clearly how hard it was to manage travel with toddlers.

Okay, I am biased but CAK is a great option for traveling families. We think carefully about how the airport experience feels from your car to the gate. Short lines, a manageable terminal building, big family restrooms and a Step2® playport top my list of reasons why to love CAK when you are traveling with kids. The rest of the list looks like this:

1. Awesome Step2® Play port for toddlers and young kids to burn off some energy before their flight
2. Two breast-feeding rooms (one pre and one post security screening) for moms seeking privacy while feeding their babies
3. Sparkling clean airport for little hands and feet and large family restrooms
4. Free Wi-Fi for tweens and teens… and parents who may need a little break
5. Close and affordable parking options
6. Short lines
7. Manageable walk from car to gate
8. Healthy snacks for kids of all ages
9. Nonstop flights to family destinations like Orlando, Tampa and New York City
10. Lowest average airfare in Ohio, saving families money


Once you get on the airplane, you are kinda on your own. But, if your kids have had a healthy snack and are tuckered out from playing in our Step2® playport, chances are, you'll be ready to takeoff on your big family adventure, wherever it may take you.
---