Posted on March 25, 2014 by
in
Airlines
New flights and low fares to DCA coming to CAK!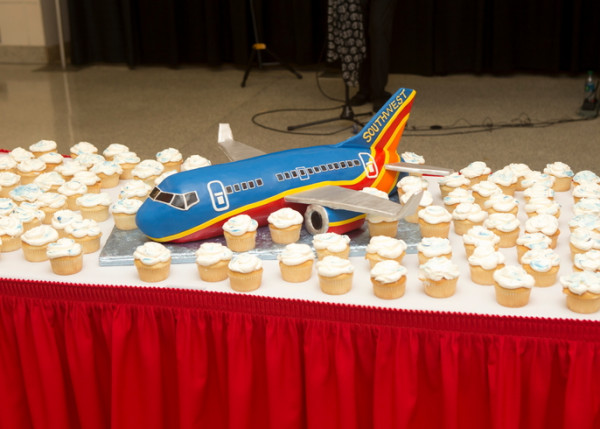 Southwest Airlines announced yesterday that they will begin two daily nonstops from Akron-Canton to Ronald Reagan Washington National Airport (DCA) on November 2, 2014. Needless to say, we are absolutely thrilled about the announcement. We have worked hard to ensure the successful integration of AirTran and Southwest at CAK and this signals that we've done a thing or two right. From our #LUVCAK grassroots campaign to our co-op advertising, we've been in lock step since the acquisition was announced. Things haven't always been perfect, but we've learned a lot from each other and we are ready for flights to convert. By the June 8 schedule, 66 percent of the seats available will be aboard Southwest. It is the first time that we'll see more Canyon Blue than the teal blue of AirTran at CAK.
So getting back to the DC announcement... If you'll remember, Southwest was awarded 52 slots as a result of the US Airways/ American merger that was recently approved by the Department of Justice. That means they can add 27 new round trip flights to their network. This is great for Southwest, who has struggled to get a foothold at DCA and other slot controlled airports throughout the US. It is clearly great news for CAK too. Now Southwest will fly to DC, Atlanta, New York, Boston, Orlando, Tampa, Denver and Ft. Myers nonstop from our little airport. That is dang good service! Add one or two more dots to that route map and we'll be in air service nirvana at CAK!
Southwest is the busiest airline operating from Akron-Canton Airport but they aren't the only airline serving DCA. US Airways (merging with American) also flies a single round trip to the nation's capital. That service started in 2009 and has been very successful. Now, travelers in Northeast Ohio will have two exceptional choices for their flights to Washington D.C.
Flights will be available for purchase on May 19, 2014. The schedule will be announced shortly by Southwest. Let the good times roll!
---