Posted on September 12, 2014 by
in
Airlines
Gearing up for World Routes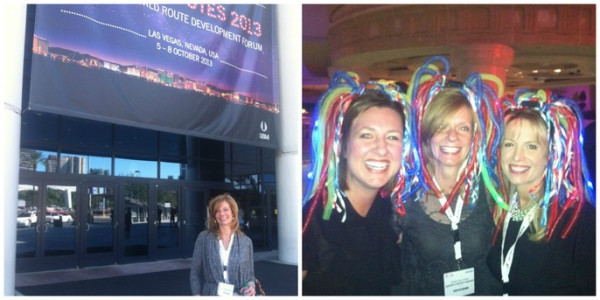 I am getting excited about this year's World Routes Forum in Chicago! Just as the name implies, World Routes brings together airlines and airports from across the globe. Yep, you read that right, the entire globe.

It is part trade show, part networking, part learning and just mostly awesome. For the second year, World Routes is in the US. Last year in Las Vegas, I met airport representatives from small airports in China (with only 10 million passengers!) and throughout the world. Most of these airports were not small in my book but relatively speaking, on a global scale, 10 million really isn't too big. It gives us real little guys a slice of humble pie.

In Vegas last year I also enjoyed delish coffee and cake in Vienna, met with airlines in the UK, visited with my good buddies in Prague, and ate all sorts of, um, interesting cuisine at booths from every corner of the planet.

This year, CAK will have 8-10 airline meetings and hear from top ranking officials from airports, airlines and communities from throughout the world. I'll catch up with old friends and hopefully make a few new ones.

There is no doubt that the world seems smaller when it is packaged ever so neatly inside of McCormick Place. Will I see you there?
---