Posted on August 31, 2010 by
in
Marketing
CAK- Stretching Creative Tactics Again!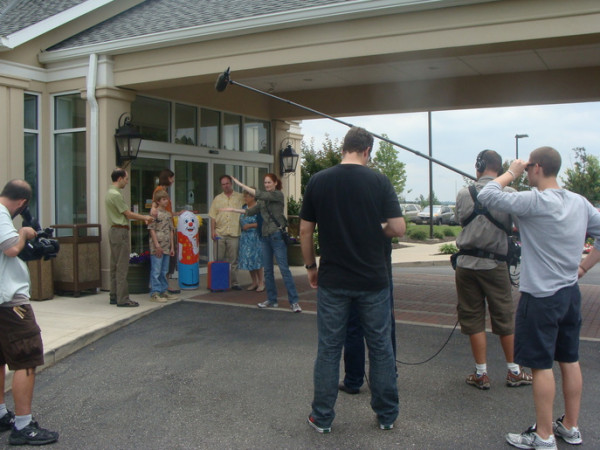 Many of you have had a chance to view our newest campaign- Airport Intervention. I just love it when creative minds, in this case Dave Derby and Randy DeMusey, dream up concepts that test the status quo and get us to think in different ways about a brand- in this case ours.

I also love our Punchy Clown. He is adorable but a bit silly and over the top. Well, you have to think out of the box these days to cut through all the clutter of advertisements that are bombarding us. That's why Punchy is so great. In a fun and creative way, he symbolizes the universal "big airport" experience. Long lines, big crowds, long walks and stress are inevitable at big airports. Most travelers though either start their trip or connect through a big airport, just like our punchy. He doesn't know he has a choice; that he's got two airports to choose from. Well, that's where the idea to stage a make believe intervention in "docu"drama style came from. We wanted to show him that there is a better way to go at CAK!

Let me just tell you that filming this vid was a blast. Kevin Kerwin, Authentic Films director, based right here in Cleveland, really got into Punchy's and his family's head(s). He nailed the documentary style, making the 8 minute video realistic enough to be true to the A&E show "Intervention" but silly enough to know that it is a satire or parody of the real thing.

Along with the video we launched a contest called C'Mon Get Happy, where we will jet the winner off to Universal Studios in Orlando (courtesy of Traveline Travel). There is still time to enter the contest, by the way.

So far the results are encouraging. We are getting so much positive feedback from folks who watch the video. They love the cutting edge look and feel and they admire our courage to take a web-based approach towards advertising in a world that seems addicted to 10 second blurbs, texts and tweets. There have been a few (6 total) complaints from folks who took the video more seriously than it was intended.

Have a look at our Intervention and let us know what you think too!
---