Posted January 23, 2015 in Press Releases
Second Great Lakes Brewing Company® Themed Bar Opens at Akron-Canton Airport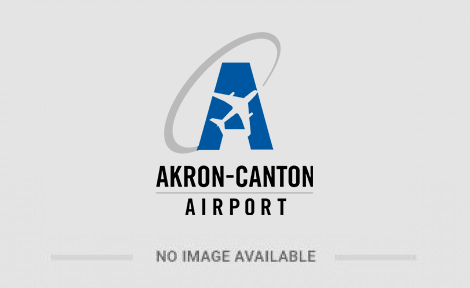 Second Great Lakes Brewing Company® Themed Bar Opens at Akron-Canton Airport
More Dining Options for Customers flying Delta® and American®/ U.S. Airways

Green, OH – The Akron-Canton Airport (CAK) is excited to announce the opening of its second Great Lakes Brewing Company® themed bar and restaurant in the lower level gate hold area. The bar/ restaurant, operated by MSE Branded Foods, of Atlanta, Georgia, opens tomorrow, Saturday, January 24th. It is conveniently located near the American®/ U.S. Airways and Delta Air Lines® gates (3-7).

"We love featuring successful local brands at CAK," said President and CEO, Rick McQueen. "Great Lakes products are very popular with our customers, so we are very excited about opening this second location in our lower level gate concourse. I'd like to thank Great Lakes and MSE for serving our customers with high-quality food and beverage options. It makes CAK a better way to go."

"It is our pleasure to offer a refreshed bar and restaurant space for CAK passengers to relax before or after their flight," said Jack Hough, MSE Branded Foods, President and CEO. "Our first Great Lakes Brewing location in the Southwest Airlines® gate concourse is very popular, so we wanted to extend that experience to Delta and American/ US Airways customers too."

A new dining menu features delicious dishes for breakfast, lunch, and dinner featuring- breakfast burritos, smoked sausage croissants, garden spring rolls, freshly prepared salads, 100% pure ground beef burgers and pizza. The bar will also have a rotating selection of popular Great Lakes draft beers such as Dortmunder Gold, Burning River, Eliot Ness, Commodore Perry IPA, and Edmund Fitzgerald. Domestic/imported beers and wine will also be available.

About Akron-Canton Airport
What makes Akron-Canton Airport a better way to go? It is all about low fares and a relaxing experience. CAK's is ranked the 15th most affordable airport by Cheapflights.com (ahead of all Northeast Ohio airports). Southwest Airlines and CAK want to send two cold Northeast Ohioans to Fort Myers. Enter to win airfare for two, an overnight accommodation, and a $100 Visa gift card here. Keep up to date on all things CAK at akroncantonairport.com, Facebook or Twitter. Akron-Canton Airport, a better way to go. ®

About MSE Branded Foods®
MSE Branded Foods operates branded restaurants in airports, upscale outlet centers, colleges and universities. Founded in 1987 by President and CEO Jack Hough, MSE currently manages a wide variety of different concepts including national brands, and local themed restaurants.

About Great Lakes Brewing Company®
Great Lakes Brewing Company® is a principle-centered, environmentally respectful and socially conscious company committed to crafting fresh, flavorful, high-quality beer and food for the enjoyment of our customers. We aspire to maintain our status as the premier craft brewery in the Great Lakes region and are dedicated to uncompromising service, continuous improvement, and innovative consumer education.
---