Posted May 18, 2018 in Press Releases
American Airlines Continues to Grow at Akron-Canton Airport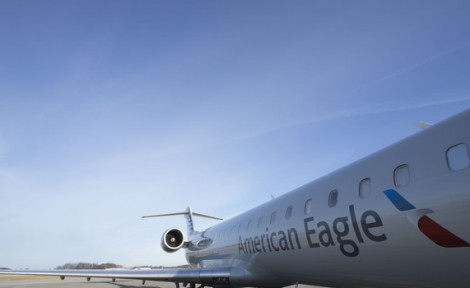 American Airlines Continues to Grow at Akron-Canton Airport
An additional frequency to Chicago and overall growth a result of community support
American Airlines will offer three flights a day from Akron-Canton Airport (CAK) beginning in June 2018. This is an increase from the current frequency of two times a day. With an additional frequency, Customers now have more travel options from their preferred airport.
Overall American seat capacity will grow by 15% year over year at CAK come July. The growth is spurred by a loyal Customer base and community support. Most notably, the Chicago O'Hare hub will see a 97% increase in seats from CAK.
"We are fortunate here at CAK to have such an expansive network from American Airlines," said Rick McQueen, President and CEO of Akron-Canton Airport. "Our Customers' support is the reason a community of our size is able to retain and grow air service of this caliber. We thank both American and our Customers for making Chicago such a success."
The growing number of seats to Chicago complements CAK's American Network which includes some of the largest hubs on the American route map – Charlotte, Philadelphia, New York (LaGuardia), Washington D.C. (DCA), and Chicago.
Not only are Customers enjoying all that Chicago has to offer, they're taking advantage of the incredible connectivity to the West Coast and world from Chicago.
Top domestic destinations available in just one-stop over Chicago include Dallas-Ft. Worth, Phoenix, Minneapolis-St. Paul, Kansas City and San Diego. International travel couldn't be easier through CAK aboard American either; one-stop destinations from CAK include Puerto Vallarta, Rome, Montego Bay, Beijing and Dublin.
As the airport works to make existing routes successful, the business community can help with efforts to expand the network to Dallas-Ft. Worth by sharing current and future travel needs. This information helps CAK tell the story of why nonstop service to the Dallas region makes sense for the Akron-Canton community.
---