Posted August 20, 2023 in Employee
Sean Quinn — Operations Specialist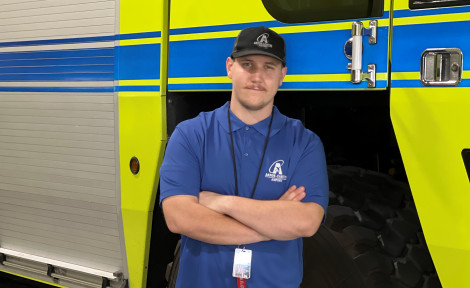 When Sean is not at CAK, you'll find him with friends and family. Whether hiking, playing kickball, or shooting hoops – Sean enjoys getting outdoors. One of his favorite states to visit is Arizona. Sean really enjoys Phoenix and plans to visit next time he goes on vacation.
One of Sean's other responsibilities at CAK is being an active member of the Airport Rescue and Fire Fighting team. Sean goes through all required training and is looking forward to an essential exercise in September to further develop his preparedness.
Sean, thank you for all that you do for CAK and our community. Your efforts are greatly appreciated.
---