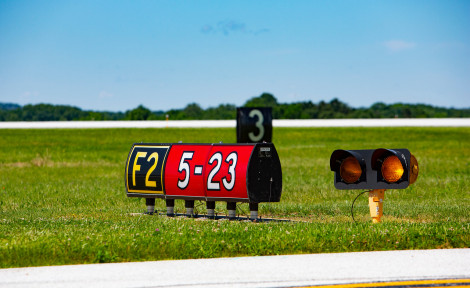 GREEN, OH – Exciting news for travelers in the region! Akron-Canton Airport (CAK) is proud to announce that it continues to offer the lowest air fares in the region (latest data Q1 2023). CAK average fare is $293 while neighboring airports struggle with higher fares, including Cleveland pricing at $349, Columbus at $406, Pittsburgh at $375, and Cincinnati at $372.
CAK understands the importance of affordable travel options without compromising on quality or service. Not only do fares reflect the affordability of traveling through CAK, but so do parking prices. With all parking options on-site, travelers can park for as low as $12 per day.
These low fares are made possible through the expansion of low-cost carriers Allegiant Air and Breeze Airways, both of which have established a significant presence at CAK since 2021. Travelers now have the option of 19 nonstop destinations from CAK.
Additionally, competitive fares to hundreds of domestic and international destinations are offered by American Airlines and United Airlines. These network carriers operate to three hub airports including Washington DC (DCA), Charlotte (CLT) and Chicago (ORD).
"The Akron-Canton Airport is dedicated to ensuring travelers have access to the best possible travel options at affordable prices," said Ren Camacho, Akron-Canton Airport President & CEO. "With the lowest air fares in the region and a diverse lineup of airlines, we're committed to making travel accessible and enjoyable for all."
As the preferred choice for travelers seeking unbeatable value and an easy airport experience, CAK travelers can expect excellent service, convenient facilities, and the lowest air fares in the area.
For more information, flight schedules, and booking details, visit akroncantonairport.com.
About Akron-Canton Airport
Akron-Canton Airport (CAK) connects travelers to the world through nonstop and easy, one-stop flights. As Northeast Ohio's preferred airport, CAK ensures an easy and convenient airport experience. Keep up to date on all things CAK at akroncantonairport.com, Facebook, Instagram, X, and LinkedIn. Akron-Canton Airport, a better way to go.
###
MEDIA CONTACT
Lisa Dalpiaz
Akron-Canton Airport
Vice President of Air Service and Business Development
ldalpiaz@akroncantonairport.com
Phone: 330.499.4059