Posted July 12, 2023 in Employee
Lisa Dalpiaz — Vice President of Air Service & Business Development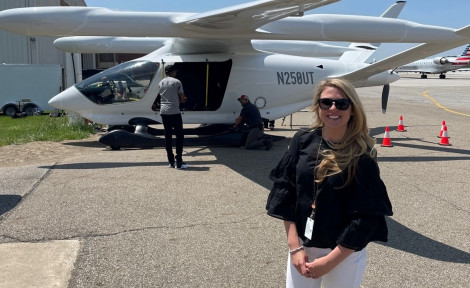 Lisa is a Northeast Ohio native with a passion for airports, travel, aviation, and community. Starting at CAK as a Marketing Coordinator, Lisa has served in numerous roles, and always remains engaged due to the ever-changing environment.
Whether focusing on communications and media efforts or air service and business development, Lisa knows that every day at the airport is different. Lisa is instrumental in events at the airport including two family favorites — the CAK 5K on the Runway and Trick or Treat in the Terminal.
When she's not at the airport, you'll find Lisa spending time with family and supporting community happenings. Lisa is looking forward to planning her next trip aboard one of the new nonstop routes here at CAK.
---