Posted February 9, 2023 in Employee
'a better way to go' award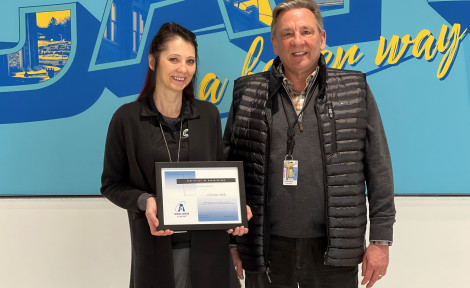 Congratulations, Christina Mills!
We're honored to recognize you as 'a better way to go' award recipient.
We're shining a spotlight on Christina for outstanding efforts to serve customers on a daily basis. During a recent experience, a traveler described an interaction with Christina as exactly what makes CAK 'a better way to go.' The individual stated, "On January 29th — we were traveling to Florida and stopped by Great Lakes Brewing Co. for breakfast. Christina waited on us and shared that she had been working at CAK for quite some time and loves her job. It was clear Christina's dedication showcased exactly what CAK is all about. Serving others can many times be a thankless job. Christina made us smile as we talked with her during breakfast and got our trip off to a fantastic start."
Congratulations on being named 'a better way to go' award recipient!
---