Posted August 23, 2022 in Employee
Matt Hunt — Lead Mechanic at CAK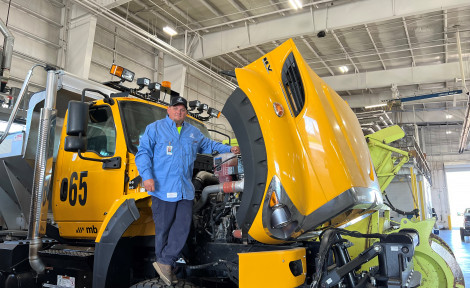 What's Matt working on? Great question. Matt is a skilled mechanic with expert knowledge of the following pieces of equipment:
Airport rescue and firefighting vehicles, high-speed runway brooms, high-speed runway plows, wheel loaders, runway snow blowers, bidirectional tractors with attachments, large area finish mowers, Ventrac solutions with attachments, and a variety of other equipment for cracksealing, airfield painting, airfield electrical troubleshooting, etc.
Fun fact: Matt often assists the Marketing & Air Service Development team by providing high-quality snapshots of airfield happenings and recent runway visitors.
---