Posted June 26, 2022 in Employee
Rod Doane — Custodial Service Manager at CAK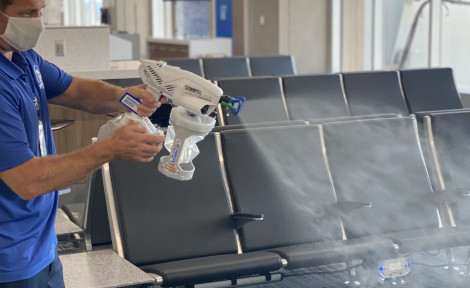 Rod Doane, Custodial Service Manager, started at Akron-Canton Airport (CAK) as summer help in 1988. Rod enjoys leading a team of twelve individuals and finds instant gratification when airport users commend the team on the cleanliness of the facility.
Aside from ensuring all custodial efforts are top-notch, you'll find Rod exercising, riding bikes/motorcycles, and fishing. Rod's go-to vacation spot is Key West.
Rod's favorite location at CAK is the outdoor cab-walk near the top of the tower because "you can see the whole airfield and all the activity."
Thank you, Rod for making CAK 'a better way to go.' Your efforts and leadership make a tremendous impact.
---