Posted June 23, 2022 in Employee
FAA Perfect Score for our Operations and Field Maintenance Teams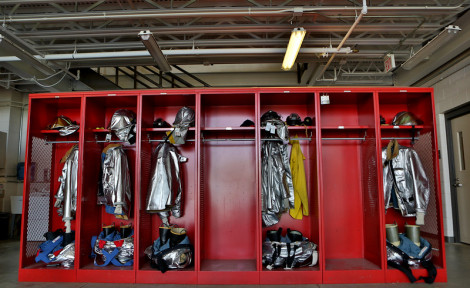 Our Operations and Field Maintenance Teams received a perfect score during their 2022 FAA inspection. The inspection was completed on May 25, 2022. The ASCI (Airport Safety Certification Inspector) found zero discrepancies for both our E-Doc Inspection and the on-site facilities inspection, resulting in CAK getting a perfect score for the 2022 Part 139 Certification Inspection.
The FAA's Annual Part 139 Certification Inspection is an in-depth inspection that tests and checks all aspects of the airside operation for safety and regulation compliance.
The inspection includes:
Administrative recordkeeping and retention
Aircraft Rescue and Firefighting: personnel certifications, equipment & PPE, ARFF extinguishing agents, and ARFF emergency response times
Airfield Operations: lighting, signage, pavement markings and reflectivity, pavement condition, proper NOTAM issuance, daily self-inspections records
Fueling: facilities, vehicles, and personnel training documentation
Wildlife: mitigation efforts, wildlife activity logs, gates/fencing, current depredation permits
Congratulations to our Operations and Field Maintenance Teams that work to keep the airport safe and operating efficiently.
Recognition for this accomplishment goes to each of the following employees: Adam Dietary, Amanda Rinehart, Anthony Gentile, Atlee Haynam, Barry Irwin, Bill Clause, Blaine Jacobs, Bob Mohr, Camden Malachowski, Chip Beadle, Cody Freeland, Dakota Rouse, Darryl Corrin, Evan Anderson, Jeff Moore, Jeff Rosette, Jody Atkins, Johanna Ketron, Kalob Jordan, Kevin Everhart, Kyle Jacoby, Mark Neyman, Matt Marks, Matthew Hunt, Robert Robson, Scott Hostler, Sean Quinn, Todd Laps, and Gaige Mcintyre
---