Posted February 27, 2022 in Employee
"a better way to go" award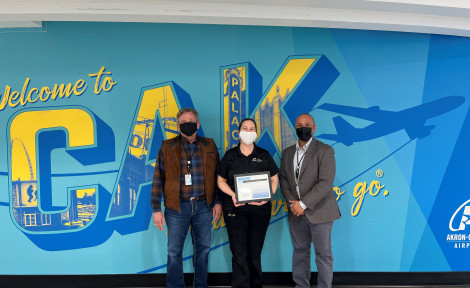 Ashley Hale has been recognized as "a better way to go" award recipient.
We're shining a spotlight on Ashley of United Concessions Group and thanking her for some recent outstanding efforts in her role as General Manager here at CAK. Everyone who knows Ashley can say confidently that she always goes above and beyond to make those at CAK happier, no matter the request. During the recent winter storms, Ashley made sure the CAK snow ops team was well-fed as they battled the inclement weather. Customers who interact with Ashley regularly applaud her professionalism and friendliness. Ashley's unwavering commitment to CAK truly makes a tremendous impact.
Congratulations on being named "a better way to go" award recipient, Ashley!
---