Posted July 14, 2021 in Employee
CAK Employee Spotlight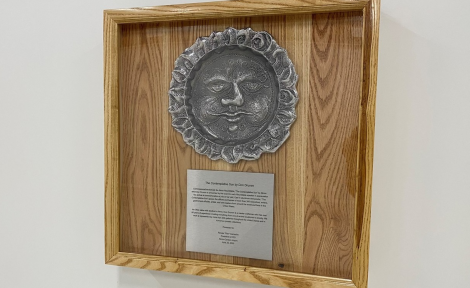 Jonathan Greene has been recognized as "a better way to go" award recipient.
Jonathan was assigned a project to take a Don Drumm 'Contemplative Sun' offered to President/CEO Ren Camacho last year and frame the art piece for display in the terminal. On top of his normal duties, Jonathan spent time on and off work hours customizing the frame, which included a 'stepped' wood border, plexiglass, and other wood materials that had significant personal meaning to him.
The time and care taken, including installation of the art piece in the new gate expansion area, illustrates Jonathan's commitment, hard work, and determination to contribute to CAK's sense of place. Thank you for being an accountable and dedicated team member.
Congratulations, Jonathan!
---