Posted March 16, 2021 in Employee
CAK Employee Spotlight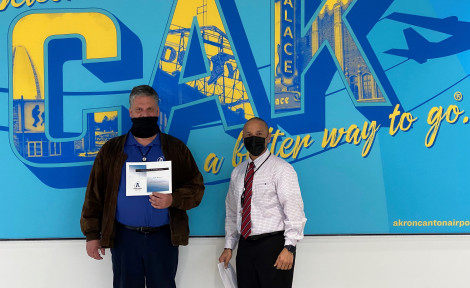 Tom Masucci has been recognized as "a better way to go" award recipient.
Throughout the winter, Tom went above and beyond his day to day duties. Tom assisted with winter operations by ensuring the walks and entryways remained free of ice and snow. Tom's unassigned efforts showcase his integrity, an attitude of care and consideration, and c
ommitment
to safety. Thank you for being an accountable team member, Tom.
Your efforts to provide all airport users a safe facility help to ensure passengers experience a better way to go.
Congratulations, Tom.
---