Posted January 27, 2021 in Employee
CAK Employee Spotlight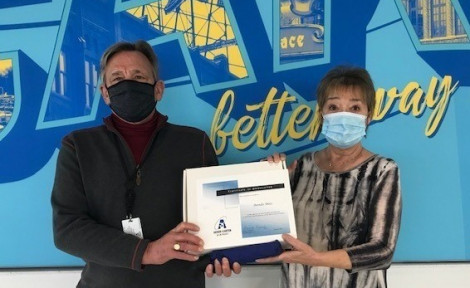 We send Brenda into retirement as "a better way to go" award recipient!
Throughout the pandemic, Brenda went above and beyond in her department. She helped CAK achieve the ACI Airport Health Accreditation (AHA), while also working with Ren, Kevin and MAGNET to obtain the microSURE products we now use for sustained cleaning.
Brenda never backed away from extra duties to provide all airport users a clean and safe facility.
Congratulations, Brenda.
---