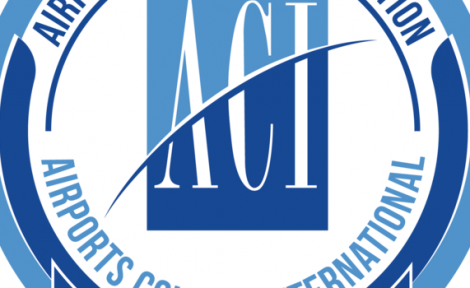 More Reason to Feel Safe Traveling at CAK
GREEN, OH - Akron-Canton Airport (CAK) is delighted to be Ohio's first airport accredited under the Airports Council International (ACI) Airport Health Accreditation program. The accreditation is based on evidence that the airport is following best practices and has implemented technologies and procedures to mitigate health risks.
"Achieving the highest global health accreditation for airports reaffirms CAK's commitment to ensure a maximum degree of safety and health for our passengers, tenants, staff and all stakeholders," said Akron-Canton Airport President and CEO, Ren Camacho. "This achievement exemplifies our core values of safety, accountability, growth, integrity, and respect."
The program enables airports to demonstrate to passengers, staff, regulators, and governments that they are prioritizing health and safety in a measurable, established manner while also validating their own measures and processes.
With assistance from Manufacturing Advocacy and Growth Network (MAGNET), the discovery and implementation of emerging technologies, plus cutting-edge cleaning products, has elevated the airport's position in the industry with innovative health practices. Some of the new featured products at CAK include UV light air filtration, NanoSeptic Self Cleaning Surfaces, and microSURE long lasting disinfectant."
"As we serve travelers through the pandemic, our focus is to exceed the expectations of those trusting us to serve them in their travel needs," Camacho said. "We are committed to delivering on our promise to always be a better way to go and continue our investment in the improvement of the travel experience here at CAK."
Areas of assessment for accreditation include cleaning and disinfection, physical distancing, staff protection, physical layout, passenger communications and passenger facilities. All passenger areas and processes are considered including:
Terminal access and check-in area
Security screening
Boarding gates and lounges
Retail, food, and beverage areas
Gate equipment such as boarding bridges
Escalators and elevators
Baggage claim area and arrivals exit
CAK is the 17th airport in the United States, 30th in North America, and 136th globally to be honored with this accreditation.
###