Posted January 27, 2014 in Press Releases
2013 is Second Busiest Year at Akron-Canton Airport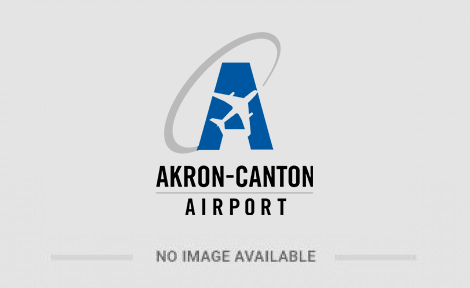 Green, OH: Travelers in Northeast Ohio continue to say yes to low fares and exceptional airline service from Akron-Canton Airport (CAK). A total of 1,723,956 passengers flew to and from Akron-Canton, making 2013 the second best year in the airport's history. 2012 was the busiest with more than 1.8 million Customers choosing the airport.

"We are thrilled that so many Customers chose CAK in 2013," said Rick McQueen, President and CEO. "Although we were down slightly compared to 2012, our low fares and relaxing airport experience continues to draw travelers from throughout the region. We expect 2014 to be another top five year as well."

Southwest Airlines and AirTran Airways (Southwest's wholly-owed subsidiary) carried 872,156 passengers for the year. Delta AirLines carried 389,268, a 10% increase; US Airways flew 299,600, an 11% increase; and United Express carried 86,869, a 2% increase.

Of note in 2014, Southwest Airlines will continue its CAK conversion of AirTran flights to Southwest equipment beginning in March. By June 8, 2014, 70 percent of the combined carrier's flights will be aboard Southwest Airlines and will only be available for purchase online at www.Southwest.com (not Expedia, Orbitz, Travelocity or any other online travel site). Destinations that will convert to Southwest include New York (LGA), Atlanta, Boston, and Orlando (all destinations currently being operated aboard AirTran Boeing 717s). By the end of the year, all CAK flights will be aboard Southwest Airlines as the integration of the two airlines will be complete.
---